LJUBLJANA – CAPITAL OF SLOVENIA
Both residents and numerous visitors perceive Ljubljana as a city made to the measure of man. Ljubljana is classified as a mid-sized European city, but it has preserved its small-town friendliness and relaxed atmosphere while providing all the facilities of a modern capital. It is a very unique city dotted with pleasant picturesque places where you can expect all kinds of nice little surprises. During winter, its dreamy central European character prevails, and during summer its relaxed Mediterranean feel. Due to its geographical position, Ljubljana is a perfect base for exploring the many faces and beauties of Slovenia.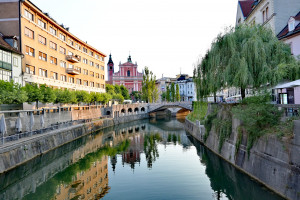 Ljubljana has preserved evidence of a five thousand year history including, among others, the remains of the Roman city of Emona and the old city centre with its medieval castle, Baroque façades, decorative portals and uneven roofs. Other significant bits of the city mosaic are picturesque bridges across the Ljubljanica river and the vast Tivoli park, which stretches into the very city centre.
Ljubljana's present appearance is partly due to the Italian Baroque and partly to Art Nouveau, which found expression in numerous buildings constructed after the earthquake of 1895. In the second half of the 20th century, it was the world famous architect Jože Plečnik that put an indelible personal stamp on his native Ljubljana. The city's appearance was further shaped by his students and a new wave of renowned young Slovenian architects.
Ljubljana's character is mainly due to a unique and felicitous mixture of two very different but complementary features: on the one hand, the city is famed for its historical heritage and tradition, but on the other, it is a relatively young city with a modern lifestyle whose residents' average age is only slightly above 30.
Distances between places in Slovenia are short, which makes Ljubljana a perfect base for exploring the country's diverse beauty. Within a single day you can visit the Slovenian coast and high mountainous regions, and experience the Mediterranean, Alpine and continental climate.
Ljubljana has always been a centre of Slovenian basketball. In the golden era of Olimpija, fans from all over Slovenia came to Tivoli Hall, which is to many the Hall of Slovenian basketball, and they supported the Dragons, who were competing in the various international competitions. The same happened, when Cedevita Olimpija moved to Stožice. Cedevita Olimpija is at the same time just one of many basketball clubs from the City Municipality of Ljubljana, but the powerhorse of Slovenian basketball is at the same time connected with all of them.
In the time of the EuroBasket 2013, which was in Slovenia, Ljubljana was the host of one of the groups in the Group Stage of competition, and in Arena Stožice the final battles for the title of the European Champion went down. Stožice's Arena is home to the Slovenian national basketball team, as in the time of the national team's actions, practices and international games are being played in Stožice.
STOŽICE ARENA
After decades of waiting, years of talks and two years of construction, the door of new modern Stožice Arena finally opened in August 2010.
Unbelievable arena, true sports beauty was officially opened on August 10th when basketball national teams of Slovenia and Spain played an exhibition game. After that, a spectacular boxing match in a sold-out arena took place, and from that date on, numerous concerts of renowned musicians such as Bryan Adams, One Republic, Michael Buble, Leonard Cohen, Joe Cocker, Jose Carreras, David Guetta and others took place.
Cedevita Olimpija moved its offices and whole basketball club system from legendary Tivoli Arena, where complete Slovenian basketball legacy was written, to ŠRC Stožice. The full move took place during 2010/2011 season. Cedevita Olimpija is not alone in the arena, as also women handball club Krim moved there, soon after. Volleyball club ACH Volley is also playing their international games in Stožice Arena.
The Arena can hold up to 12.500 spectators, and it also has a smaller arena, which is mostly used for practices and games of younger generations of Cedevita Olimpija and RK Krim. The Small Stožice Arena can accept a little less than 700 spectators, and it can be divided into two smaller courts.
ADIDAS NEXT GENERATION TOURNAMENT – LJUBLJANA (APRIL 15-17 2022)

---
| | |
| --- | --- |
| GROUP A | GROUP B |
| Cedevita Olimpija | Alba Berlin |
| GAK Basketball Academy Gdynia | Basket Brno |
| Next Generation Team Ljubljana | Orange1 Bassano |
| Zalgiris Kaunas | Real Madrid |
—
ALBA BERLIN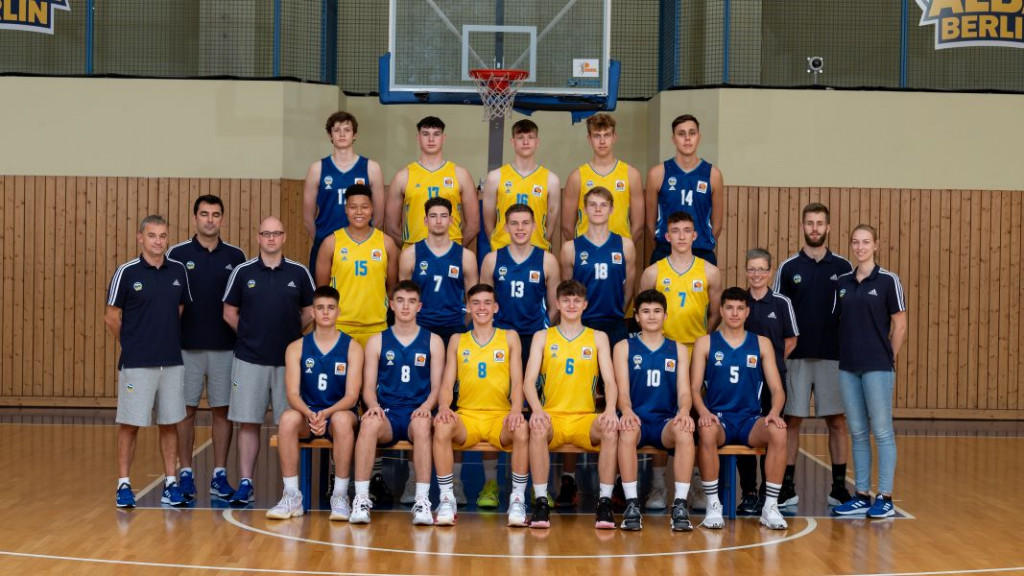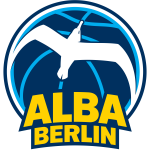 | | | | | | |
| --- | --- | --- | --- | --- | --- |
| SURNAME | NAME | NAT | POS | HEIGHT | YOB |
| Akin | Berk | TUR | G | 185 | 2005 |
| Bayram | Kaya | GER | G | 186 | 2004 |
| Berger | Jannis | GER | F | 203 | 2004 |
| Dorries | Amon | GER | F | 206 | 2006 |
| Entezami | Jamal | GER | G | 196 | 2004 |
| Flasche | Finn-Friedrich | GER | C | 207 | 2005 |
| Kayil | Jack | GER | G | 184 | 2006 |
| Krstanovic | Gabriel | GER | C | 205 | 2004 |
| Machowski | Nils | GER | G | 190 | 2004 |
| Rapieque | Elias | GER | G | 200 | 2004 |
| Ruf | Linus | GER | C | 205 | 2005 |
| Schulte | Rikus | GER | F | 206 | 2004 |
| Schwarz | Philipp | GER | G | 194 | 2004 |
| Simbil | Eren | GER | F | 193 | 2005 |
| Tomic | Nikola | GER | G | 195 | 2005 |
Head coach: Vladimir Bogojevic
Ass. Coach: Rene Grzona
---
BASKET BRNO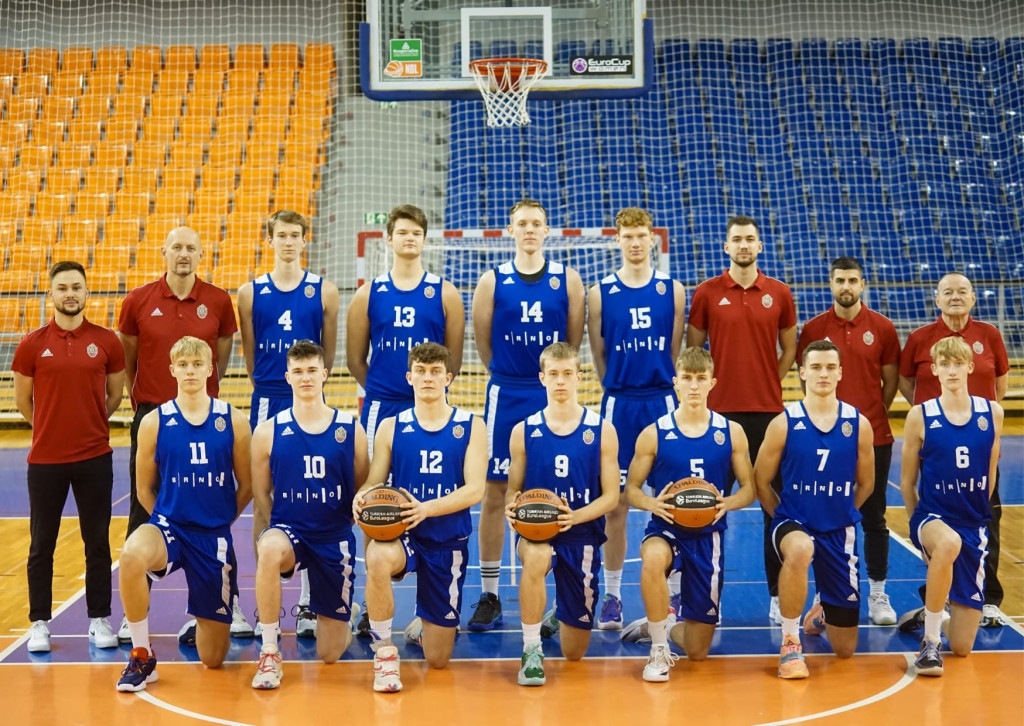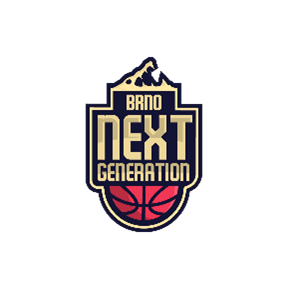 | | | | | | |
| --- | --- | --- | --- | --- | --- |
| SURNAME | NAME | NAT | POS | HEIGHT | YOB |
| Necas | Jakub | CZE | F | 204 | 2004 |
| Svoboda | Simon | CZE | F | 200 | 2004 |
| Rychtecky | Matej | CZE | G | 196 | 2004 |
| Lukes | Adam | CZE | G | 194 | 2004 |
| Olbort | Lukas | CZE | G | 188 | 2004 |
| Pulpan | Marek | CZE | G | 191 | 2004 |
| Polivka | Jan | CZE | F | 191 | 2004 |
| Oplustil | Petr | CZE | C | 207 | 2005 |
| Koulisianis | Joanis | CZE | F | 205 | 2005 |
| Svoboda | Frantisek | CZE | G | 198 | 2006 |
| Svoboda | Igor Patrik | CZE | C | 204 | 2004 |
| Svoboda | Josef | CZE | F | 194 | 2005 |
| Studnicky | Martin | CZE | C/F | 205 | 2004 |
| Korotchenko | Nikita | UKR | F | 204 | 2005 |
Head Coach: Lubos Barton
Ass. Coach: Martin Vyroubal
Ass. Coach: Martin Vanek
---
CEDEVITA OLIMPIJA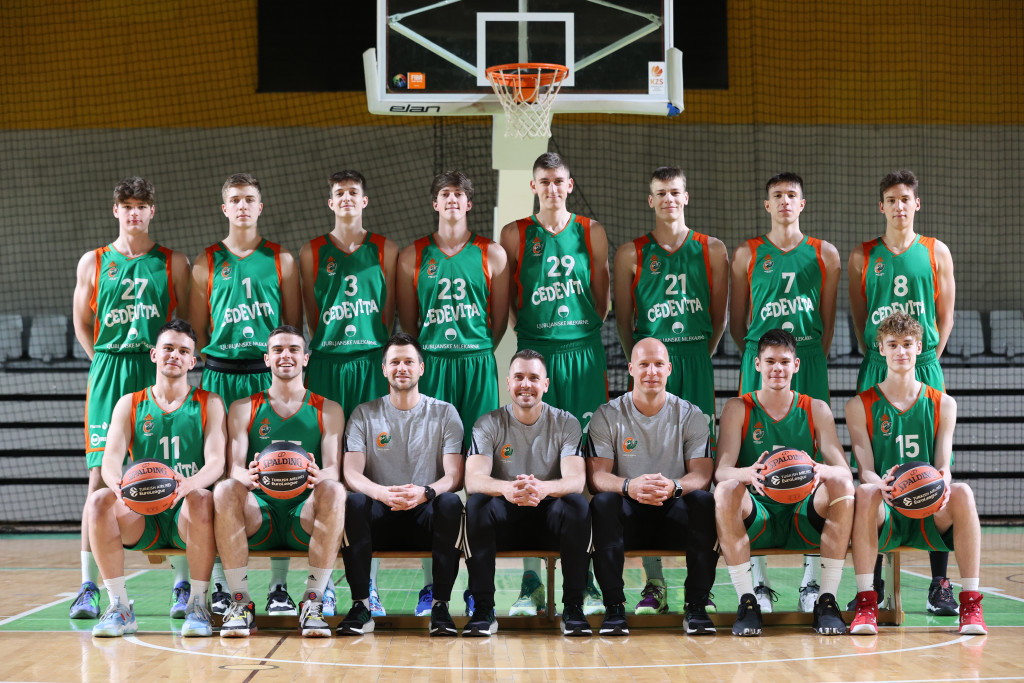 | | | | | | |
| --- | --- | --- | --- | --- | --- |
| SURNAME | NAME | NAT | POS | HEIGHT | YOB |
| Todorović | Vukašin | SLO | G | 202 | 2004 |
| Kočevar | Gašper | SLO | PF | 204 | 2004 |
| Horvat | Filip | SLO | F | 205 | 2004 |
| Belina | Tomas | SLO | G | 191 | 2004 |
| Ličan | Lon | SLO | G | 194 | 2005 |
| Kump | Alej | SLO | F | 200 | 2005 |
| Zanki | Vice | CRO | F | 200 | 2004 |
| Matleković | Ivan | CRO | C | 210 | 2004 |
| Popović | Rok | SLO | PF | 203 | 2005 |
| Šmitran | Luka | SLO | G | 188 | 2005 |
| Ljubičić | Marko | CRO | F | 205 | 2005 |
| Gončin | Kristijan | BiH | F | 195 | 2004 |
Head Coach: Borut Fijavž
Ass. Coach: Andrej Podvršnik
---
GAK BASKETBALL ACADEMY GDYNIA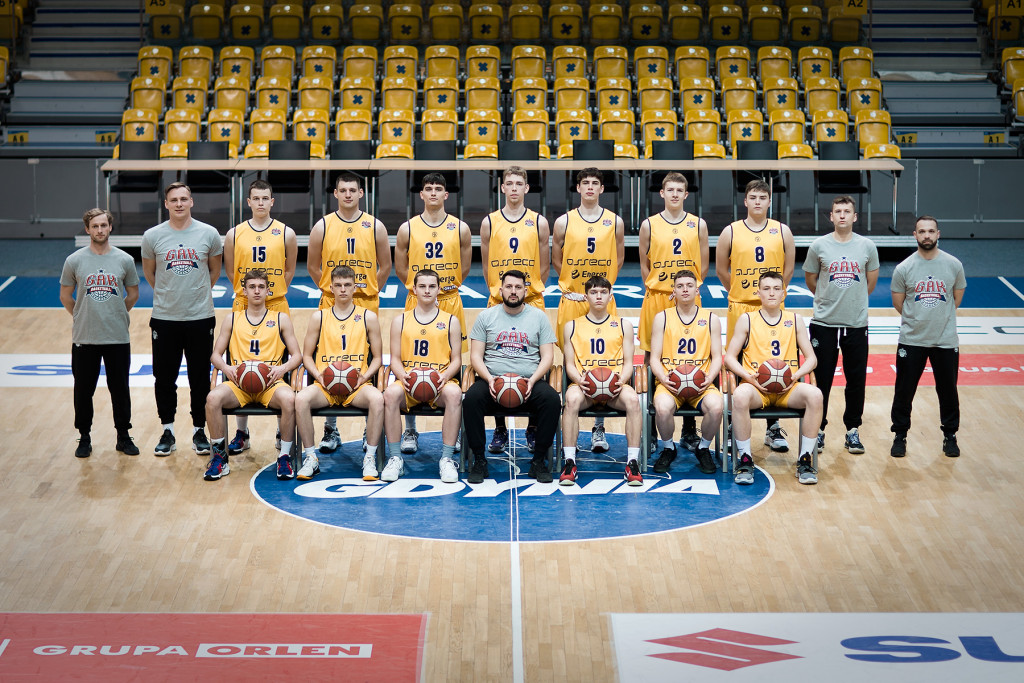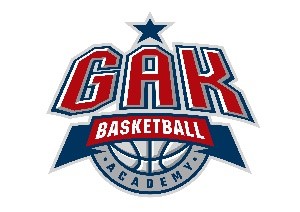 | | | | | | |
| --- | --- | --- | --- | --- | --- |
| SURNAME | NAME | NAT | POS | HEIGHT | YOB |
| Prokopowicz | Bartek | POL | | 181 | 2004 |
| Nowicki | Szymon | POL | | 204 | 2005 |
| Wilczek | Maksymilian | POL | | 198 | 2004 |
| Samiec | Mateusz | POL | | 188 | 2005 |
| Siewruk | Antoni | POL | | 200 | 2005 |
| Sternicki | Tymoteusz | POL | | 200 | 2006 |
| Bereszynski | Jakub | POL | | 200 | 2004 |
| Ponitka | Kacper | POL | | 186 | 2006 |
| Kiejzik | Szymon | POL | | 187 | 2006 |
| Monko | Bartek | POL | | 185 | 2006 |
| Andrzejewski | Jakub | POL | | 189 | 2004 |
| Kosnik | Daniel | POL | | 178 | 2006 |
| Franczuk | Leon | POL | | 195 | 2006 |
| Wilk | Kacper | POL | | 200 | 2005 |
| Kobiak | Olgierd | POL | | 186 | 2005 |
Head Coach: Milos Mitrovic
Ass. Coach: Nikola Avramovic
Ass. Coach: Mateusz Zolnierewicz
Ass. Coach: Marcel Babinsko
---
NEXT GENERATION TEAM LJUBLJANA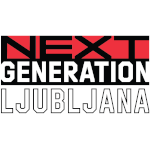 | | | | | | | |
| --- | --- | --- | --- | --- | --- | --- |
| SURNAME | NAME | NAT | POS | Height | YOB | Club |
| Lempert | Niv Shlomi | ISR | PG | 194cm | 2004 | Bimbo israeliano |
| Saint-Supery | Mario | SPA | PG/SG | 192cm | 2006 | Unicaja Malaga |
| Korkontzelos | Kostantinos | GRE | PG | 194cm | 2004 | Doukas |
| Kroflic | Urban | SLO | SG | 197cm | 2006 | Spanish Basketball Academy |
| Radosic | Ognjen | SER | SG | 196cm | 2006 | KK Igokea |
| Rodriguez | Bauti | ARG | SF | 200cm | 2004 | Baskonia |
| Ndi | Elijah | GER | SF/SG | 195cm | 2004 | Wurzburg Baskets |
| Garcia | Luis | SPA | SF/PF | 204cm | 2004 | Betis Seville |
| Folgueiras | Alvaro | SPA | PF | 208cm | 2005 | Unicaja Malaga |
| Brockhoff | Kilian | GER | PF | 206cm | 2004 | Rasta Vechta |
| Dzellat-Diakeno | Halvine | FRA | C | 207cm | 2004 | Ada Blois Basket |
| Kulishenko | Nazarii | UKR | C | 208cm | 2005 | Dnipro |
Head Coach: Vassilis Spanoulis
---
ORANGE1 BASSANO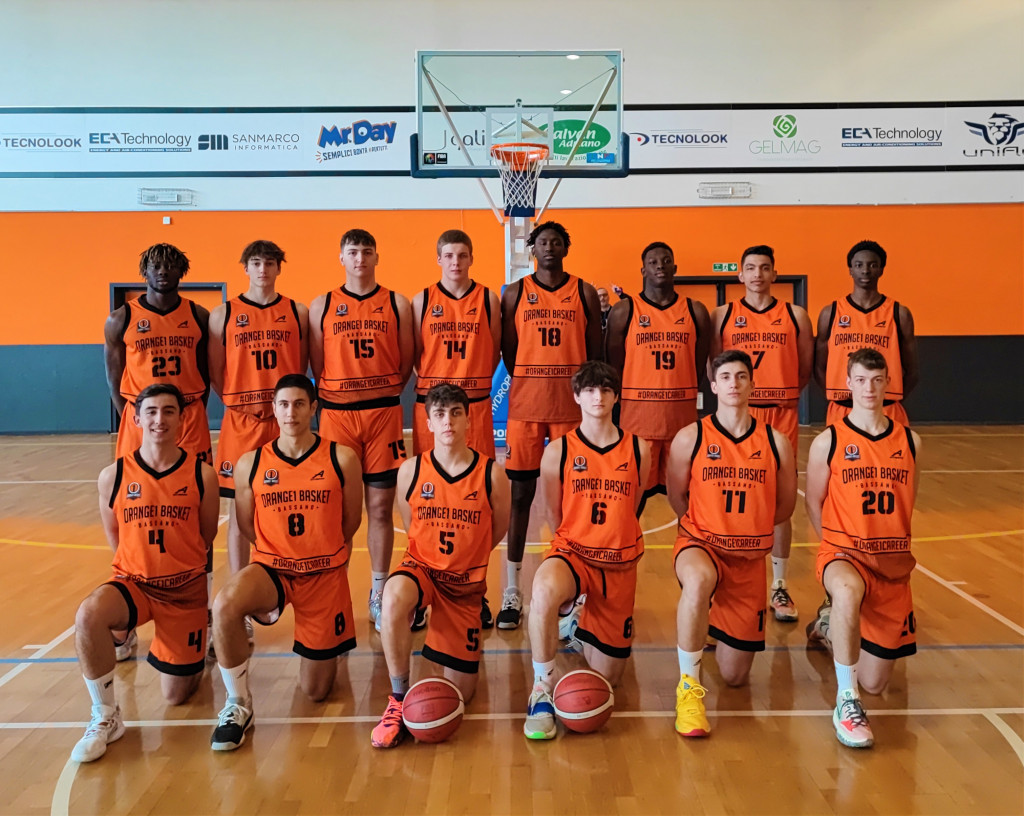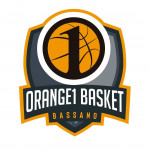 | | | | | | |
| --- | --- | --- | --- | --- | --- |
| SURNAME | NAME | NAT | POS | HEIGHT | YOB |
| Bamba | Moussa | MALI | C | 204 | 2005 |
| Brescianini | Giovanni | ITA | G | 192 | 2005 |
| Porto | Matteo | ITA | G | 198 | 2005 |
| Van Der Knapp | Timoty | ITA | F | 202 | 2005 |
| Diawara | Tiefing | MALI | C | 210 | 2006 |
| Valesin | Leonardo | ITA | G | 192 | 2006 |
| Lukanoski | Marko | MAC | C | 210 | 2006 |
| Bogdanovic | Miroslav | SER | G | 194 | 2006 |
| Tarallo | Gabriele | ITA | F | 198 | 2004 |
| Sarr | Dame | ITA | G | 198 | 2006 |
| Gallo | Filippo | ITA | G | 194 | 2004 |
| Kuzmanic | Petar | CRO | C | 207 | 2006 |
| Rinaldin | Matteo | ITA | G | 180 | 2006 |
| Van den Berg | Jairo | NET | F | 204 | 2006 |
| Elli | Stefano | ITA | G | 194 | 2004 |
Head Coach: Francesco Papi
Ass. Coach: Luca Palumbo
---
REAL MADRID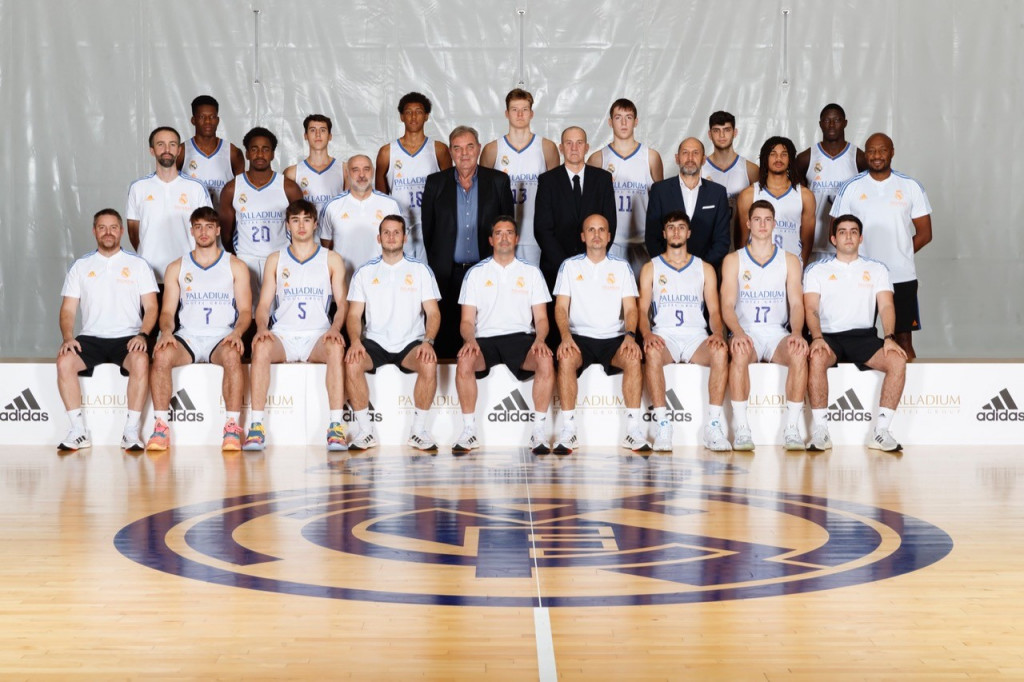 | | | | | | |
| --- | --- | --- | --- | --- | --- |
| SURNAME | NAME | NAT | POS | HEIGHT | YOB |
| Faye | Eli John Ndiaye | | C | 204 | |
| Klavžar | Urban | | G | 185 | |
| Mutambirwa |  Kaya Shona | | F | 190 | |
| Hernandez | Nikolas Cebrian | | G | 186 | |
| Cardenal | Harold Santacruz | | C | 207 | |
| Dominguez | Abel Delicado | | F | 196 | |
| Veesaar | Henri | | C | 211 | |
| Doumbia | Amadou | | C | 207 | |
| Diagne | Ismaila | | C | 212 | |
| Vide | Jan | | G | 196 | |
| Miller | Papa Ababacar Bartolome | | F | 208 | |
| Cano | Bruno Vidarte | | F | 201 | |
| Garuba Alari | Ab Sediq | | F | 194 | |
Head Coach: Mariano de Pablos
Ass. Coach: Daniel Garcia Tapial
---
ZALGIRIS KAUNAS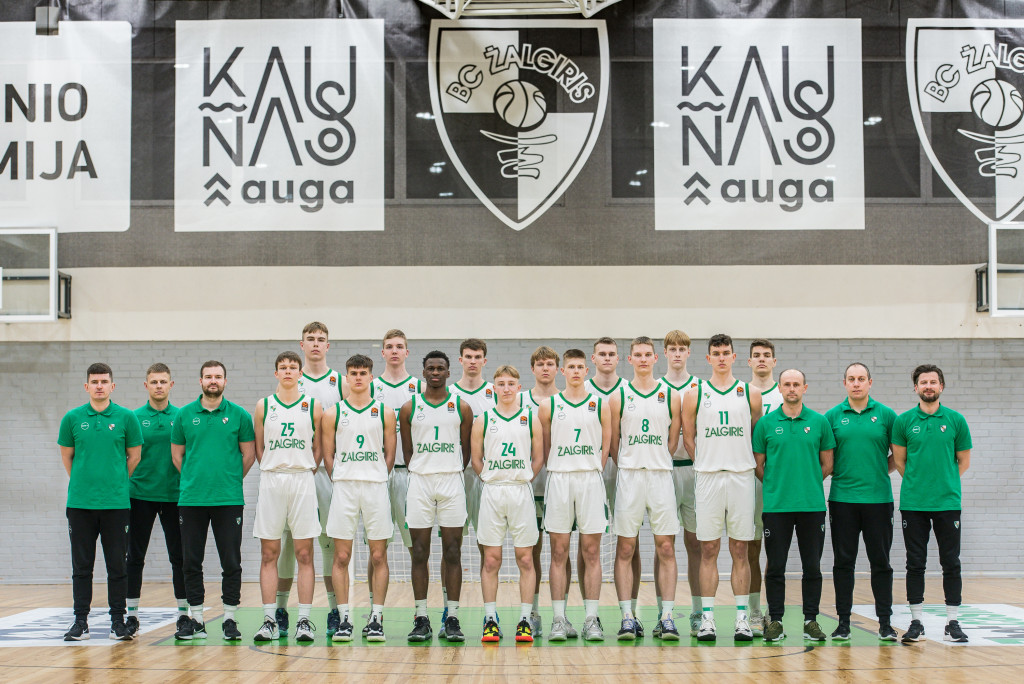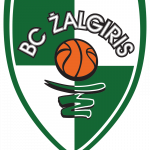 | | | | | | |
| --- | --- | --- | --- | --- | --- |
| SURNAME | NAME | NAT | POS | HEIGHT | YOB |
| Bonga | Bompona Josue Joseph | GER | G | 189 | 2005 |
| Vokietaitis | Matas | LTU | C | 205 | 2004 |
| Stonkus | Justas | LTU | G | 192 | 2005 |
| Sarauskas | Domantas | LTU | F | 200 | 2004 |
| Kublickas | Kajus | LTU | G | 186 | 2004 |
| Bartninkas | Emilis | LTU | F | 202 | 2004 |
| Krivas | Motiejus | LTU | C | 215 | 2004 |
| Murauskas | Paulius | LTU | F | 204 | 2004 |
| Adomavicius | Nojus | LTU | G | 192 | 2006 |
| Laurencikas | Mantas | LTU | G | 189 | 2006 |
| Civilis | Rokas Antanas | LTU | G | 191 | 2005 |
| Padegimas | Petras | LTU | F | 201 | 2005 |
| Kepezinskas | Kristupas | LTU | G | 177 | 2005 |
| Sabaliauskas | Zygimantas | LTU | F | 201 | 2004 |
| Kocanas | Mantas | LTU | C | 207 | 2005 |
Head Coach: Vytautas Pliauga
Ass. Coach: Rokas Kondratavicius
15.04 2022
10:00
Group B, Game 1
Stožice Small Hall
15.04 2022
12:00
Group B, Game 2
Stožice Small Hall
15.04 2022
14:00
Group B, Game 1
Stožice Small Hall
77 : 66
Next Generation Team Ljubljana
15.04 2022
16:00
Group A, Game 2
Stožice Small Hall
GAK Basketball Academy Gdynia
52 : 103
15.04 2022
18:00
Group B, Game 3
Stožice Small Hall
15.04 2022
20:00
Group B, Game 4
Stožice Small Hall
16.04 2022
10:00
Group A, Game 3
Stožice Small Hall
GAK Basketball Academy Gdynia
64 : 84
Next Generation Team Ljubljana
16.04 2022
12:00
Group A, Game 4
Stožice Small Hall
16.04 2022
14:00
Group B, Game 5
Stožice Small Hall
16.04 2022
16:00
Group B, Game 6
Stožice Small Hall
16.04 2022
18:00
Group A, Game 5
Stožice Small Hall
Next Generation Team Ljubljana
65 : 68
16.04 2022
20:00
Group A, Game 6
Stožice Small Hall
64 : 77
GAK Basketball Academy Gdynia
17.04 2022
10:00
Game for 7th place
Stožice Small Hall
GAK Basketball Academy Gdynia
82 : 71
17.04 2022
12:00
Game for 5th place
Stožice Small Hall
17.04 2022
14:00
Game for 3rd place
Stožice Small Hall
Next Generation Team Ljubljana
81 : 69
17.04 2022
16:00
Finals
Stožice Small Hall